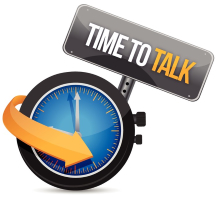 Since its inception in February 2014, the Virtual Therapist Network has been both a nationwide advertising platform and HIPAA compliant portal that makes it possible for professional therapists, counselors, and life coaches, within the U.S. and Canada, to provide secure online therapy and counseling to individuals, couples, and families via the Internet.
What is Online Therapy?
Online therapy takes traditional therapy sessions to a whole new level of convenience by providing cost and time-efficient online services. Therapists treat patients by giving therapy sessions through video calls, using the same techniques as they would in a traditional office-based scenario.
The Virtual Therapist Network provides a network for patients and therapists to find each other, make online bookings, and conduct online therapy sessions.
Why Use Online Therapy?
Online therapy is proven to be a very effective method of treatment, particularly as it helps patients to feel at ease by being in the comfort of their own home. Furthermore, it allows specializing therapists to help patients all across the United States and Canada by removing any accessibility issues.
Who is Online Therapy for?
Online therapy can be a much better option for a range of different patients and therapists.
Patients/Clients
Online therapy is suited to patients in a number of different situations:
Those in remote or isolated areas who do not have access to a local therapist
Those with child care commitments
Those with particular issues (i.e. anxiety, agoraphobia, etc.) that prevent them from leaving the house
Shift workers
Patients who travel frequently for work
Patients who feel more at ease at home
Patients who have relocated, but want to keep their same therapist
Those with accessibility issues and disabilities
Therapists
Online therapy is a fantastic option for many therapists to help provide a better service to their patients. It also opens up opportunities to expand their practice nationwide. In particular, offering online therapy can be a great option for:
Those who have a niche specialty that not many patients can access locally
Those who share office space and want to expand their available hours
Those living in a rural or isolated area who want to expand their client base
Those with family or child care commitments
Those with patients that frequently travel or move overseas
Those with patients whose conditions make it hard for them to leave the house (e.g. disabilities, anxiety, agoraphobia)
Those who would like to add an extra level of convenience for their extra patients or would like to expand their operating hours
Those who deal with patients who may need support on an emergency or urgent basis.
New Therapist/Counselor Sign-Up
How does Online Therapy Work?
Patients - To start receiving online therapy treatments, patients need only sign up, create a profile (details can remain fairly anonymous) and start searching for the right therapist for them. On the Virtual Therapist Network, patients can find highly detailed profiles including ratings from other patients, publications, credentials, detailed information on what the Therapist specializes in, and treatment methods.
Once a patient has made an informed choice and selected a therapist, they simply add the therapist to their network, book an appointment using the online booking calendar for that therapist, and connect to a video call at the appropriate date and time. All that is required is a computer, hi-speed internet connection, and a quiet and uninterrupted space for the session. Online therapy operates just like a traditional therapy session - all sessions are secured and confidential and payment is between the therapist and the patient. The Virtual Therapist Network does not take any kind of commission or fee.
Therapists - To start providing online therapy treatments, therapists need only sign-up and create a profile. After signing up, therapists are encouraged to improve upon their personal profile, begin posting 500-750 word articles, and set their online booking calendar.
Profiles are the first thing a potential patient/client will see and will influence a lot of decision making. Articles are encouraged because they perform two very important functions: building credibility with potential patients and indexing the therapist's profile page on Google, Yahoo!, and other major search engines. An example of an article is this page you're reading now. Using good Search Engine Optimization (SEO) techniques (good keyword selection, bolding, etc.), profile pages can potentially produce a lot of Internet traffic and generate a significant amount of online therapy sessions.
Finally, to begin a session, therapists need only a computer, reliable internet connection, and a quiet, uninterrupted space to conduct their online therapy sessions.
New Therapist/Counselor Sign-Up
Effective, Flexible, and Convenient
Online therapy opens up a lot of possibilities for therapists and patients to give and receive treatments in a flexible, convenient, and supportive manner.
It's easy to give online therapy a try. Sign up today or if you have any other questions or comments, don't hesitate to contact us.