Online Therapy Jobs & Online Counseling Jobs
for Therapists, Counselors, & Life-Coaches
Become an Online Therapist or Counselor!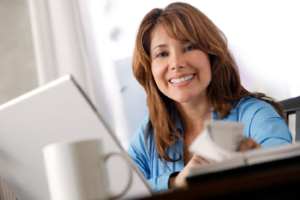 The Virtual Therapist Network is an affordable Teletherapy platform where therapists, counselors, and life coaches in the U.S. and Canada meet with people online to provide therapy and counseling services via secure video and audio.
When you become an online therapist, your existing clients can immediately begin booking appointments and meeting with you online for their sessions.
And, as a national directory of providers who offer online therapy, visitors who see your listing and want to meet with you will also be able to book online appointments with you directly from your profile page.

HIPAA Compliant & Private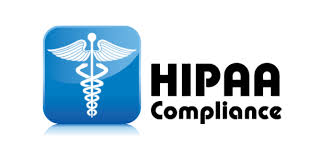 We do not use Skype®. Instead, our website's integrated video, audio, and chat system employs Transport Layer Security (TLS) to encrypt both voice and video data. TLS enables you to comply with the HIPAA Security Rule for transmission of patient health information over the Internet. †
Furthermore, the Virtual Network Therapist does not monitor, view, record, or store any video, audio, or text chat anywhere at any time and was developed to be 100% confidential for providers and their clients.
† Only Skype for Business is HIPAA compliant. Skype for Business requires you and your clients to be paid subscribers.
† Learn more about our HIPAA compliance and encryption on our FAQ page
Online Therapy Jobs Offer Variety, Flexibility, and Options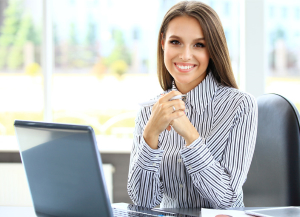 Online therapy is a great adjunct to your face-to-face meetings and can offer your clients a variety that keeps them coming back.
When you become an online therapist, more online therapy jobs become available statewide and to an entirely new base of clients who are looking to find a therapist or counselor for help.
Consider what just one or two additional sessions each week could mean for your business!
Imagine a more flexible schedule that allows you to meet your own personal and/or family commitments, get away from the office, or turn spare time into billable hours for clients who need therapy outside of normal business hours. This additional flexibility directly translates to your bottom line. Now, clients don't have to reschedule or cancel a regular standing appointment because they're out of town and neither do you!
Whatever the reason, Teletherapy can help both you and your clients overcome obstacles that would typically result in missed appointments.
SEO and Self-Promotion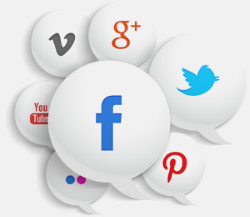 The Virtual Therapist Network is more than just a portal for you to book appointments and hold counseling sessions. It's also a content advertising platform built to help you expand your SEO and social media reach.
As a Virtual Therapist Network provider, you can write and post content (articles) to your account that help build your search engine rankings, drive more online therapy jobs directly to your website, social media content, and profile page. Posting content is a great way to enhance your online authority with potential clients who are considering you and your services and to get quality backlinks to your website.
Article writing can have a huge impact on your Internet presence and make it a lot easier for potential clients to find you when looking to find a therapist or counselor.
Teletherapy Appointment Scheduling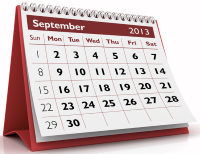 When you join the Virtual Therapist Network and become an online therapist, you'll be provided with a customizable calendar for clients to book appointments.
All that's required is for you to set the days you're available, the appointment times you're accepting, and the length of each appointment.
Once set, clients viewing your online calendar will be able to book Teletherapy appointments directly to your calendar, which will then generate a notification that is automatically sent to you by email.
Have you or your clients missed appointments in the past? Not anymore. Our scheduling system will also send you and your client appointment reminders in advance to help reduce missed appointments.
Online Therapy Jobs Reduce Overhead Costs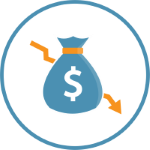 Many therapists are moving exclusively to online therapy jobs. With the advantage of a much wider audience and no requirements to rent an office space, offering sessions online can greatly reduce costs.
Furthermore, online therapy has been proven to have a much lower rate of missed appointments than face-to-face sessions. That not only reduces your costs but increases your revenue.
Saving money is a big part of making money. With no office rental costs, a reduction in fuel costs, and less missed appointments, your savings will amount to a substantial pay increase!
Payment for Your Online Therapy Jobs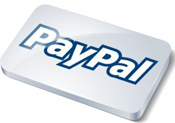 Session fees and lengths are established by you. Payment types you accept (i.e. Credit Card, PayPal, Check, etc.), and sliding payment scale are all specified by you in your profile and can be seen by potential clients.
Billing for online therapy jobs is completely between you and the client and is typically done using popular payment processors such as PayPal, Authorize.net, or 2checkout.
Because there are no extra fees or commissions beyond our monthly membership cost, you keep 100% of what you bill.
Online Client Charting and Management with MHR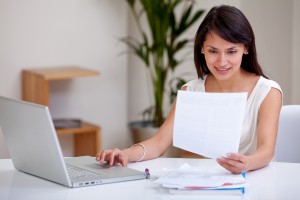 If you've been wanting to get more organized, present your business in a more professional light, and be more efficient, we also offer an integrated Client Management and Charting System.
MHR (Mental Health Records) was built specifically for solo therapists and small offices/clinics looking for an alternative to EMR systems that are not only expensive but incompatible with behavioral health services.
MHR is a user-friendly, featureful, and refreshingly affordable record-keeping system that you can add at add at registration.
"I was very satisfied today with my first online session using the Virtual Therapist Network. My earlier experience with online therapy was challenged with technical difficulties. Laura (online support chat) guided me through the details of scheduling my first session. Michael even offered to remotely log in to my computer and fix a problem I was having before my first session. Their response, patience, and skill were TOPS and the online chat they use for support is MOST convenient!
I felt my client's concerns about an online session were quickly alleviated once we started and she was effectively supported. I am most appreciative of the Virtual Therapist Network, the staff support, and the simplicity as well as the functionality of the system."
How it Works in a Nutshell
Once you've registered to become an online therapist and paid for your account through PayPal, you'll want to finalize your profile, add a professional photo of yourself, and personalize your booking calendar. Clients will then be able to find you on our search page, learn more about you, contact you, and even schedule online appointments with you.
A few minutes before a scheduled appointment, simply log in and you'll automatically be taken to your appointments page where you only need to click the Go to Video Session button for your scheduled appointment. We'll then redirect you to the conference room where you can meet with your client for Teletherapy.
Register Now to Become an Online Therapist!
Add online therapy or counseling as an adjunct to your current practice. Or, put your qualifications and experience to work and earn extra income working from home!
Only $9.95 per Month
(Tax Deductible Business Expense)
---
* This is not an introductory price. The fee listed above is the same subscription price we have offered our members since 2014. No hidden or additional fees. No contracts. Cancel anytime by canceling your PayPal subscription to us. The Virtual Therapist Network (VTN) is not a referral system. Our most successful online therapists and counselors are leveraging our platform with their current clients in addition to new clients gained by using this system.