Teletherapy: Online Therapy and Counseling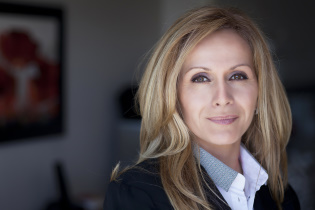 There are times when problems in your personal life, work, or family make it hard to enjoy life. You may be feeling overwhelmed by everyday demands or finding it hard to feel pleasure in life. Whether your concerns are recent or long-term, sometimes problems are too difficult to handle alone. And, that's where we can help.

The Virtual Therapist Network is a network of professional therapists & counselors who also provide face-to-face therapy and counseling online.
That means you'll be able to see, hear, and interact with your online therapist in the same way. All you need is the Internet, a computer with a webcam and speakers, and a quiet space.
Meet with an Online Therapist in Complete Privacy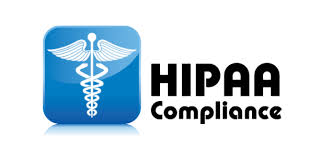 Our proprietary video system employs Transport Layer Security (TLS) to encrypt both voice and video data. TLS enables us to comply with the stated requirements of the HIPAA Security Rule for the transmission of patient health information over the Internet.
More importantly, at the Virtual Therapist Network, we don't monitor, view, record, or store any video, audio, or text chat anywhere at any time. Our online therapy video system was designed to be 100% private and confidential for you and your online therapist.
Benefits of Online Therapy:

Convenience
Daily life is busy. Add work/school, daily errands, children, travel time and the cost of gas to your therapist's office and therapy becomes inconvenient at best. Online therapy lets you do it all from the comfort of your home and within your schedule, which makes it so much easier and effective.

Accessibility
Living in a rural location or having limited choices in your area means online therapy can give you immediate access to a trusted online therapist of your choosing.
With teletherapy, you can get help from the privacy of your home. And, if you have a partner in a third and separate location, that's OK, too! At the Virtual Therapist Network, three-party (1 provider & 2 clients) video conferences are possible.

Comfort
Perhaps you're apprehensive about therapy; a lot of people are. Maybe you're suffering from anxiety or agoraphobia that's preventing you from leaving home. Or, maybe you're just worried about running into someone you know.
With online therapy, you can take your sessions in the comfort of your own home and never have to worry about those things.

Anonymity
We respect your right to privacy and anonymity. For that reason, we keep membership information to a minimum and only ask for the information needed to create your account and facilitate a meeting with your selected provider.
Additionally, there is no search tool or capability on the Virtual Therapist Network website for anyone to search our client/patient members.

Lower Costs
Online therapists, who work from their home office, typically charge less due to no added overhead (i.e. office, staff, etc.) costs. That translates to savings for you!
Book Your Online Therapy Appointment Today!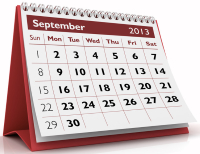 Each online therapist has a booking calendar directly accessible from their profile page, which you can use to book an appointment.
After the appointment is booked, your account along with the therapist's will be updated with the new appointment and both you and the therapist will receive an email notification with the date and time of your session.
When it's time for your appointment, simply login to your account and click the "Go to Video Session" button next to your scheduled appointment and you will be redirected to your private session, where you can meet with your selected therapist or counselor.
To help ensure you don't miss your appointment, we'll even send you an email reminder 24 hours before your scheduled appointment.
Connect with Online Therapists & Counselors Today!

Once registered, you'll immediately be able to connect with any therapist directly by phone, email, or by using our built-in messaging system.
Our private messaging system is a great way to keep open lines of communication with your online therapist to ensure you get the help you need.
How Online Therapy Works, in a Nutshell
Register as a Patient (Client) and finalize your profile.
Search for an online therapist. When you find one you like, add them to your network (favorites). If you have questions, call, email, or message the therapist. When you're ready to meet, click the online therapist's Make Appointment button, and book an appointment for the day and time that's best for you.
A few minutes before your scheduled meeting, login to your account and click the Go to Video Session button next to the scheduled appointment, and you will be redirected to your video session to meet with your online therapist or counselor. That's it!
Register Now and Book Your First Online Therapy Session
Want to meet with an online therapist or counselor? Register to create an account, browse licensed professionals, and make an online appointment.
Only $4.95 a Month

---
This is not an introductory price. There is no contract to sign and you can cancel at any time. Session fees are determined by the provider and can be found on their individual profile page. To off-set video bandwidth costs, a prorated fee of .016 ¢ per video minute is collected when you book an appointment. That means a 60-minute appointment, for example, will cost $1.00 (60 minutes * .016 ¢) to book.