Online Therapy & Counseling: FAQ
1. What is the Virtual Therapist Network?
The Virtual Therapist Network (VTN) is a network of independent therapists, counselors, and life coaches from the U.S. & Canada, who provide online therapy and counseling (teletherapy) to individuals and couples over the Internet.
2. Where are Online Therapy & Counseling Sessions Held?
All teletherapy sessions are conducted on the Virtual Therapist Network website. Simply log in and click the 'Go to Video Session' button for that day's scheduled appointment. That's it!
3. How Are You Protecting Patient Information?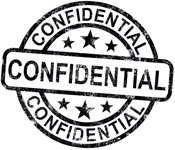 Keeping patient information confidential is a top priority in online therapy.
In addition to different online security initiatives, we also take a common-sense approach, which is to collect as little of your information as possible!
That means when you sign-up, we only require minimal information for membership. Additional information (gender, age, telephone, primary language, insurance, and reason for therapy) is requested later to complete your profile and help the provider but is not required.
Furthermore, we have completely excluded any means of searching for patients on our website.
Even member therapists have no search mechanism to find patients. Only when you add an online therapy provider to your network will the therapist be able to see your very limited amount of patient information.
Finally, we have placed all site operations behind a Secure Sockets Layer (SSL), which is a security technology for establishing an encrypted link between a server (us) and a patient (you). That means any information sent through our system will be encrypted.
4. What Do I Need to Use the Virtual Therapist Network Website?
To see and talk to your therapist, you'll need a:

Device (Computer, Tablet, or Smartphone) with Camera & Speaker *

Browser with JavaScript Enabled & Ad Blocking Software Disabled **

High-Speed Internet Connection
* If possible, we recommend using a computer with a webcam for a more professional and productive session.
** VTN never displays ads. However, the PayPal API for subscriptions and appointment booking both use JavaScript, which ad blockers inherently mistake for ads and block.
If you have a newer laptop and/or tablet, it will most likely have a built-in camera, microphone, and speaker(s). If you have a desktop computer, you may need to purchase a separate USB webcam with a built-in microphone if you don't already have one. Most likely, your monitor will have built-in speakers.
Because your video session is browser-based, you'll be asked by your browser (see image below) to allow it to use the webcam and microphone. You'll be asked this every time you enter a new video session. This is a common browser security measure taken by all browsers. Be sure to allow the browser access to the camera and microphone or you won't be able to communicate with your provider.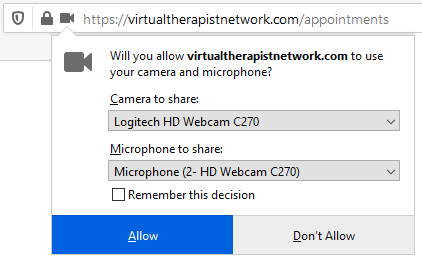 5. Can two people, who are in separate locations, still meet with an online counselor at the same time?
Yes. Virtual Therapist Network providers who subscribe to VTN Pro can hold video conferences with two clients, who are in separate locations, at the same time.
In this case, both you and your partner will need to register for a Virtual Therapist Network patient account. Only one partner needs to schedule the appointment. After the appointment is scheduled, the provider can add the second partner/client to the scheduled meeting from their appointment list.
6. How Do I Schedule an Online Therapy Session with a Provider?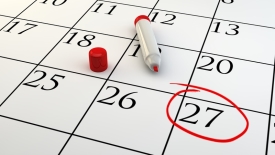 After registering as a patient, you can click the 'Make Appointment' button found on any provider's profile page to book an appointment.
When the provider's booking calendar appears, hover your mouse over any day to see availabilities. Some availabilities in the evening may be out of view, so be sure to scroll down if necessary.
When you see an available calendar day/time you would like to book, click on that calendar day and select the time. To book multiple appointments, click the Back to Calendar button and find/select another appointment day/time. When finished selecting appointment times, click Go to Cart and follow the prompts to complete the booking(s).
After you have booked your appointment(s), both you and the therapist will receive an email notification with the dates and times scheduled. We'll also send you a reminder 24 hours before your appointment, so you don't forget!
If you're considering a provider that is out of your timezone, please be sure to consider the time difference. Appointment times are based on the provider's timezone.
Important: Most providers have a 12 to 24-hour booking protocol that essentially means any appointment you book with them must be 12-24 hours or more in the future. This protocol is designed to give your selected online therapist or counselor time to receive the appointment notification and prepare for your session.
If you need to schedule an online therapy session that would start immediately or within a few hours, contact the provider directly and request they adjust their Calendar > Options setting to accommodate your urgent request.
7. How Do I Connect to My Online Therapy Session?

No more than 10 minutes before your scheduled session, log in to the Virtual Therapist Network. By default, you are always taken to your 'My Appointments' page.
There, you can click the 'Go to Video Session' button next to your scheduled session and automatically be taken to your video session. Once all parties have entered the room the online session can start.
8. How Many Online Therapy Sessions can I Book Monthly?
Unlike other video-based websites, we don't charge members by the minute for video/audio bandwidth usage.
Instead, our monthly fee entitles online therapists, counselors, and their patients to an unlimited number of high-quality, video/audio sessions with no restrictions!
9. As a Provider, How Do I Search for a Client on VTN?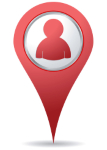 Client accounts are private and therefore not searchable by anyone who visits the site.
Instead, clients find and select online therapists and counselors based on the provider's profile page & information (location, qualifications, fee, etc.)
Our most successful online therapists and counselors are leveraging our platform with their current clients in addition to new clients gained by using this system.
As a provider, you will have a custom URL, which you can provide to clients that will bring them directly to your profile. You can also place our booking calendar on your website enabling your clients to book an appointment with you without ever having to leave your site.
10. How Are Online Therapy & Counseling Sessions Paid?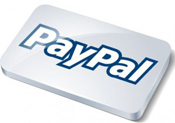 Online therapy payments are between the client and independent therapist and typically made by PayPal or credit card.
The Virtual Therapist Network does not serve as a payment processor nor do we receive any fee or commission from the provider for their service(s).
For that reason, questions relating to online therapy payments should be discussed directly with the provider.
For questions relating to insurance, please contact your insurance provider and/or selected provider to see if they accept it. You can also find insurance plans accepted by providers on their profile page.