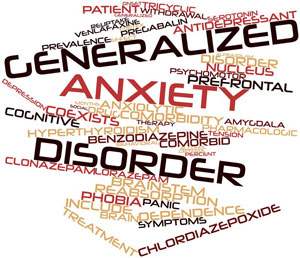 Each year over 4 million adult Americans suffer Generalized Anxiety Disorder (GAD). GAD is a condition characterized by exaggerated and excessive anxiety over day-to-day events, which can begin in childhood, adolescence, or even adulthood.
Statistics show women being more vulnerable to GAD than men.
A majority of patients with generalized anxiety disorder symptoms have an inward tendency to...